Tactical robots and equipment
If the threat of injury, contamination or death effects humans, robots can help to save lifes and bring each mission to a good end.
Where life is endangered robots can support!
We offer you small and silent SWOT-robots of 1,85 kg up to logistic support robots of 320 kg with 750 kg payload- you can choose!
IRIS mit verschiedenen Aufbauten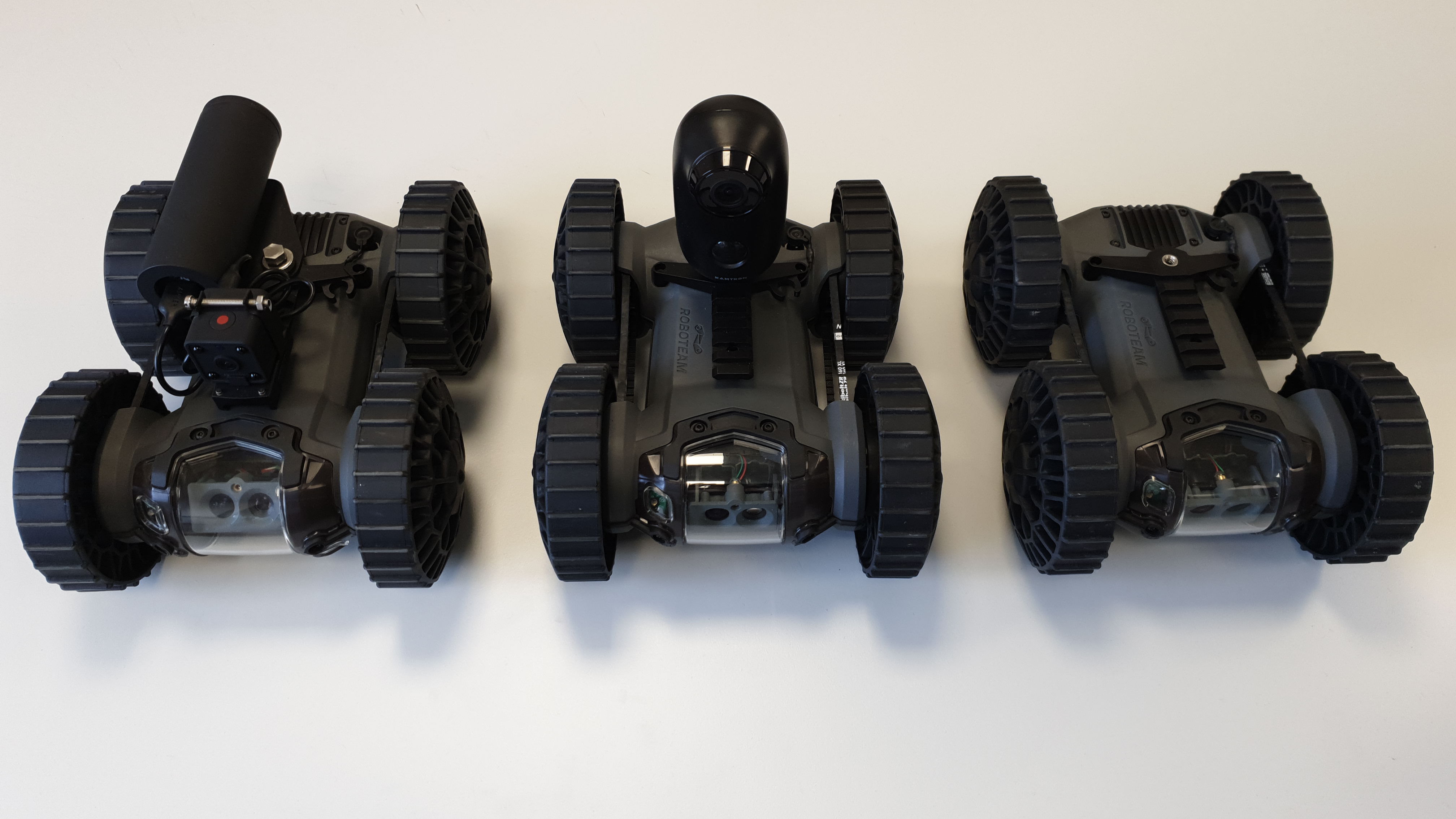 The TIGR (Transportable Interoperable Ground Robot) is a state of the arte multifunctional robot that is designed as open system in order to integrate easily different tools and sensors. The TIGR is already equiped with a sophisticated camera system including thermal cameras as well.
Features:
Maße: 91,2 x 58,8 x 35,3 cm
Standard: MIL-Standard; IP 67
Weight: 74 kg
Vmax: 3,5 km/h
GPS internal
Video & cameras: 5 integrated cameras; 360°real time, Zoom, Laser, Audio, thermal camera
distance:500 m (expandable by Relays)
mission time max: 8 h
Different tools and sensor available- Picatinny Schiene